Sanitary
On both camping areas you will find a toilet block with a dishwashing area.
The showers are also located in the sanitary building downstairs. The showers can be used with a shower coin. With this coin you can shower for 5 minutes. (€1,00 each)
There is an emptying area for chemical toilets and grey water.
You can also use the washing machine or dryer. Please ask at reception.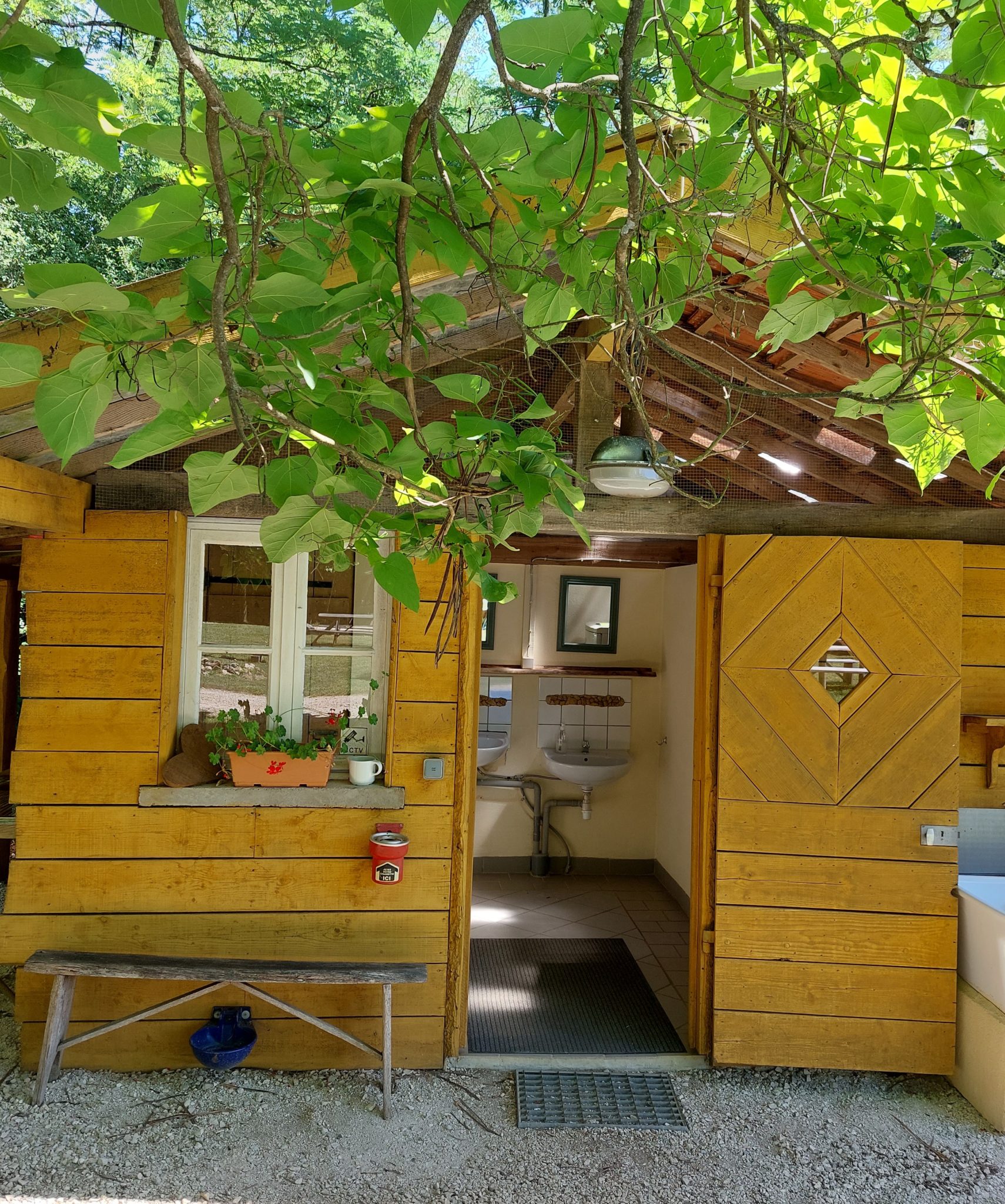 Entertainment
The theatre is a covered area with a large table, public kitchen, play corner for children with indoor and outdoor games.
Between 17.00 and 19.00 hours we open the bar here every day for a drink and a chat with the other guests.
On the campsite you will find a jeu de boules court, table tennis table, swing, slide, sandpit, badminton net and (camp) fire pit.
There is no wifi on the campsite. However, you will receive a good 4G signal.